SOUTHWEST MANDOLIN CAMP 2023
Thursday - Sunday, October 26 - 29
AT THE BLACK RANGE LODGE IN KINGSTON, NM
Join us October 26th - 29th, 2022, Thursday evening through Sunday, at the historic Black Range Lodge in Kingston, NM for Southwest Mandolin Camp sponsored by DNA Music Camps. We welcome players of all levels from beginner to pro for a fun-filled learning experience to expand your mandolin horizons. 
Camp begins with happy hour and dinner at the Lodge at 5pm on Thursday, Oct. 26th and ends after lunch on Sunday, the 29th. The Lodge and camp staff are dedicated to making this a safe and healthy environment. See below for an introduction to our 2023 faculty and class descriptions. Isaac Eicher is returning with his exciting take on jazz and Latin music styles, and we welcome Nate Lee to the 2023 faculty. Nate is a musician's musician, as well as a master teacher; he'll be focusing on bluegrass and beyond. Steve Smith, Tim May, Marla Fibish and KC Groves return to round out our "all mandolin, all the time" crew. 
•    This all-mandolin camp features workshops and classes on all levels and skill sets from beginner to advanced. 
•    Classes are "hands on" including special demonstrations and lectures. 
•    Topics and styles include bluegrass, Celtic, old-time, cross-picking, swing and jazz. 
•    Faculty performances and jams organized by skill level 
•    Evening open jams 
•    Outstanding hospitality at the Black Range Lodge on the eastern border of the Gila Wilderness. Please contact the Lodge at 575-895-5652 to reserve room and board (or camping space.)
SOUTHWEST MANDOLIN CAMP FACULTY 2022 - Introducing Isaac Eicher!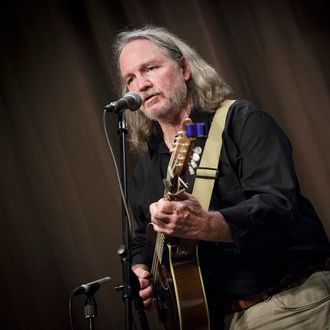 Steve Smith
Mandolin, octave mandolin
Steve is known not only as one of this country's top mandolin players but also as an outstanding educator and composer. A touring musician his entire adult life, he currently appears coast to coast with The Hard Road Trio and the Tim May and Steve Smith Duo. Steve has been on faculty at many of the major US acoustic music camps including Kaufman Kamp, Camp Bluegrass and Colorado Roots Camp; he's well known for performing and teaching bluegrass, swing, jazz and roots music of all kinds. Steve has been showcased on over 40 recordings on mandolin, mandola, octave mandolin, mandocello and guitar. 
www.desertnight.com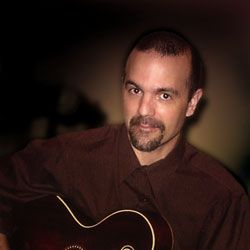 Tim May
Old time mandolin
Tim has been working in and out the Nashville area for over 25 years as a sideman, session player, band member and performer on guitar, mandolin, banjo and dobro. His extensive knowledge of Old-time and early American musical styles come to light in his mandolin playing. Tim has taught at all of the major camps throughout the US. and Europe and has an extensive knowledge of the history of early Gibson mandolins and is an experienced mandolin and mandocello player as well.
www.timmaymusic.net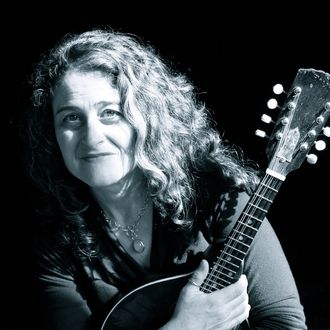 Marla Fibish
Celtic Mandolin
One of the prominent voices of the mandolin in Irish music, Marla brings a deep and distinctive sensibility to the tradition. She has performed and taught nationally and in Ireland, and was a featured performer at the 2018 Masters of Tradition festival in Bantry, Co. Cork. Marla also plays mandola, tenor guitar and button accordion, and is a singer and a composer. She is known for her musical settings of works from a variety of poets, as well as original tunes written in traditional forms. This work is featured in the duo Noctambule, her longtime collaboration with guitarist and husband Bruce Victor. Their earlier releases include Travel in the Shadows in 2013 and The Waking in 2015.
www.marlafibish.com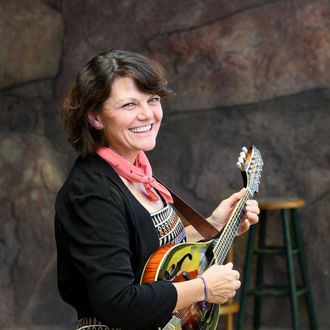 KC Groves
Beginning Mandolin
We welcome this exceptional musician/songwriter to our staff to work with our beginner mandolins. KC was notably the band leader of the old time sensation Uncle Earl. She resides in the epicenter of the acoustic music scene, Lyons, Colorado, where she has spearheaded one of the largest and longest running weekly jams in Colorado.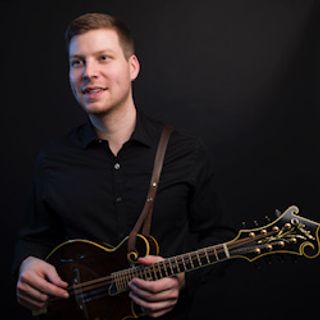 Isaac Eicher
Jazz and Swing
Isaac Eicher is a mandolinist known for his technical prowess and adaptation of the mandolin in an array of genres, including jazz and Latin music styles. Originally from Tulsa, Oklahoma, Eicher grew up in a musical family and began performing at an early age. In 2006, at the age of sixteen, Eicher was introduced to the national scene when he took first place at the famed Walnut Valley Mandolin Championship in Winfield, Kansas. In subsequent years, Eicher has continued to define his style by finding a voice for the mandolin in genres like gypsy jazz and salsa, while also drawing influence from learning the Spanish language. In 2018, Eicher released his first solo album titled Native Language, featuring original compositions performed by a cast of Nashville-based musicians. He now calls Nashville home where he performs with a variety of artists, composes and teaches.