DNA Song Camp at the Black Range Lodge in Kingston, New Mexico
April 28-May 1, 2022
Desert Night Music Camps at the Black Range Lodge are back in full swing starting with our 2022 DNA Song Camp Thurs. Apr. 28th at 5pm until Sunday May 1st after lunch. This year we'll have plenty of time to flex our songwriting muscles and to sing up a storm (metaphorically!) We've expanded our camp to include more group singing, harmonizing and vocal troubleshooting. Anne Luna, Steve Smith, Tom Adler and I will be on hand along with Catherine and Gary and the stellar staff at the Lodge to bring you a long weekend full of opportunities to make new music and sing your own song (even if it's a cover!) We're also hoping to bring in a special guest to help us hone our rhythm skills. 
Songwriters and singers at all levels are welcome! Join us for 3 days of music starting with happy hour and dinner on Thursday, Apr. 28. Part retreat, part instruction and part coaching, this is your chance to cut loose and make YOUR music with your unique voice. The beauty of nature at the Lodge and their wonderful meals create the perfect environment!
Please see below for information re: faculty and fees, and of course, to register!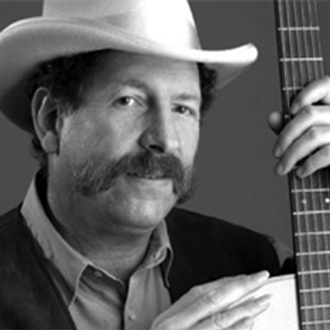 Tom Adler
Guitar, clawhammer banjo, vocals, tune-smithing
While on the faculty at Santa Fe University of Art and Design, Tom taught the acoustic Americana ensemble, songwriting seminar, folk guitar and banjo. He is also a landscape gardener. His background includes many years as a performing/recording musician and stage, film and TV actor and musician in a wide range of styles. Tom played with the Fast Peso String Band and is currently a member of the folk/Americana band Bootleg Prophets. His big secret is that he worked as a chimney sweep in the early '80's! Tom shares folk music from around the world (especially old recordings) with listeners every Sunday morning on his show on KSFR FM, "Folk Remedy."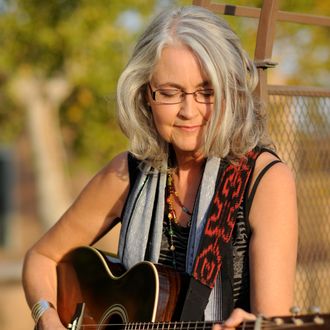 Chris Sanders
Vocals, improvisation, arranging
Creating music has been a passion of Chris's since she crawled up on a piano bench and began picking out tunes as a toddler. Thanks to a solid music education, her work with collegiate vocal jazz ensembles at NMSU and UTEP, and her collaboration with Steve Smith, her tunes can be heard on six Hard Road band and Trio albums, and her solo project Rare Bird. A New Mexico Music Award winner, she also co-wrote a fully staged musical, We Are Enron, with Bradford Hodgson and Justin Raines. She credits Ann Baltz with turning her on to the power and magic of improvisation in the creative process.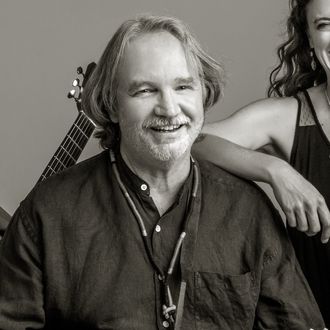 Steve Smith
Guitar, mandolin, style and groove
Steve's instrumental tunes have found their way onto film and stage scores, radio and TV (Discovery, History and Weather channels). His tunes, instrumental and vocal, have received New Mexico Music Awards, and his 16 year collaboration with Chris Sanders has yielded songs that have been heard coast to coast. He has appeared on over 40 albums as performer and producer (The Hard Road Trio, Tim May, Jim Hurst, Tim O'Brien, Bill Evans, Alan Munde), and his passion for recording has resulted in The Cave, his full service recording studio in Las Cruces.             www.desertnight.com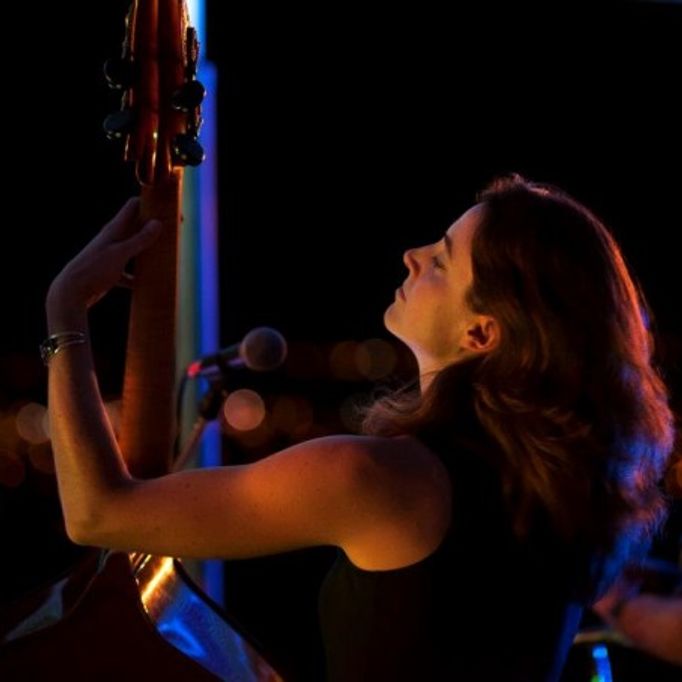 Anne Luna
Bass, lyric writing, media
Anne's formal education in songwriting started at South Plains College, and she continues to be a dedicated and prolific songwriter. Monticello, her first recording with The Hard Road Trio which included her original "Break Free", broke into the top 5 of the Cashbox Roots Chart.  She also co-hosts the podcast "Break Free", an exploration of songwriting, recording and the creative process, with rocker Zak Sloan. Her music has also been nominated for New Mexico Music Awards.   www.annelunamusic.com 
JOIN US AT THE LODGE FOR DINNER AND HAPPY HOUR ON THURSDAY, APRIL 28
FOLLOWED BY TWO AND A HALF DAYS OF MUSIC. 
Each day starts with movement that helps to prime the pump and get us in a good space to explore new possibilities. Because this camp has fewer participants than our others, we look forward to working with you individually. 
DNA Song Camp is a great opportunity to have time and space to explore singing solo and all together! There's a lot to be gained from a gathering of fellow creative artists, and as always, the care and feeding of the artist is our top priority along with complying with state health mandates. 
Fee for this session:  $325, tax included
Please call Catherine at the Black Range Lodge to arrange for lodging and meals. Camping spaces are available. (www.blackrangelodge.com, 575-895-5652 | 800-676-5622, cat@blackrangelodge.com) 
Please contact Chris Sanders if you'd like more information: chrisclarksanders@gmail.com or 575.571.5298.