2023 DESERT NIGHT ACOUSTIC MUSIC CAMP
Thursday - Sunday, October 5-8, 2023 at the Black Range Lodge in Kingston, NM  
THIS JUST IN FROM OUR DNA ALUMNA, SUZETTE SOMMERER:
"DNA Music Camp includes intensive small-group instruction in vocals, banjo, mandolin, guitar, fiddle, bass and songwriting.... This camp has significantly strengthened my fiddling technique and my jamming skills. As with the other camps, many return year after year, so it is quite the gathering of friends. As a firsttimer, you are warmly welcomed in, and if you go a second time, you are greeted like family."  Thanks, Suzette!
In this ever changing health climate, we're working to create a safe environment to enjoy music together. We often have opportunities to enjoy al fresco meals and outside classes and jams.
Our past faculty has included Tim May, Gerald Jones, Tom Adler, Mike Wehner, Steve Smith, Chris Sanders, Anne Luna, Kathy Kuhn, Ezra Bussmann, Bill Evans, Alan Munde and Aaron McCloskey. Stay tuned for our stellar 2023 teachers.
We invite you to join THE HARD ROAD TRIO at the historic Black Range Lodge on the edge  of the Gila Wilderness for three full days of acoustic music, quality instruction and an excellent gathering of  players, singers and writers. Camp takes place over Columbus Day/Indigenous Peoples Weekend, beginning with a 5pm happy hour and dinner on Thursday evening and ending after lunch on Sunday. Please note that lodging and meals are arranged with Catherine at the Black Range Lodge. Camping spaces are available. Please contact her at 575.895.5652 or cat@blackrangelodge.com.  
HERE ARE OUR 2023 FACULTY MEMBERS. Welcome Chris Elliot on banjo and Nick Coventry on fiddle!
Tom Adler
Songwriting, clawhammer banjo, finger style guitar
While a faculty member at the Santa Fe University of Art and Design, Tom taught the acoustic Americana ensemble, songwriting seminar, folk guitar and banjo. He is also a landscape gardener. His background includes many years as performing/recording musician and stage, film and TV actor and musician in a wide range of styles. Tom played with the Fast Peso String Band and is currently a member of the folk/Americana band Bootleg Prophets. His big secret is that he worked as a chimney sweep in the early '80's! Tom shares folk music from around the world (especially old recordings) with listeners every Sunday morning on his show on KSFR FM, "Folk Remedy."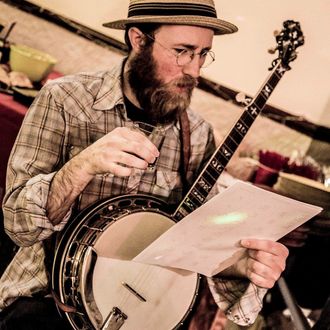 Chris Elliot
Banjo
Chris Elliott (seen above scrutinizing a jazz chart) is an Award-winning Banjo educator and performer in Boulder Colorado. Chris has performed Internationally with bands such as The Blue Canyon Boys, Ragged Union and is an alum of Spring Creek on Rebel Records. He is currently playing in the national touring band Chain Station. Chris has been teaching banjo for over 15 years and has taught banjo camps and workshops around the world. Elliott has studied banjo at South Plains College in Levelland Tx under the instruction of banjo legend Alan Munde. He has also worked closely with Pete Wernick in Colorado as his jam camp assistant and considers both musicians to be important mentors. Chris is a winner of 2007 Telluride and Rocky Grass band competition and is the 2007 Colorado state banjo contest winner. Chris has also played Banjo in Steve Martin's Prestigious Broadway Musical, Brightstar in Denver. With his passion for teaching banjo, Chris is dedicated to passing the things he has learned on to others.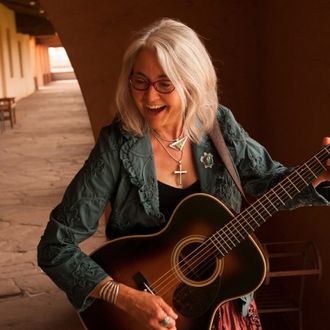 Chris Sanders
Vocals and camp administrator
Chris is one of the founders of DNA Music Camps along with her fellow Hard Road Trio members and Catherine Wanek. While she has delved into musical careers as diverse as singing telegram messenger and church choir director, Chris lives to share her love of music. With an MA in vocal performance from Cal State East Bay and a BA in music education from Concordia College, Moorhead, she has taught voice and commercial music at New Mexico State University and University of Texas at El Paso. She has performed and taught choral, solo classical, musical theater, jazz and acoustic roots music, and spent the last 19 years touring with Steve Smith and Hard Road and The Hard Road Trio.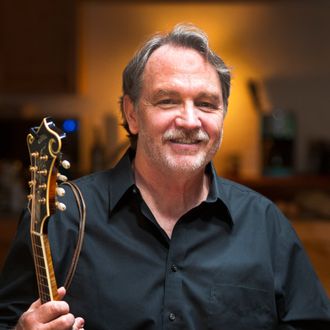 Steve Smith
Mandolin
Steve Smith is well known for his mastery of the mandolin and has toured and performed most of his life, most recently with The Hard Road Trio. He has been on faculty at a variety of music camps including Camp Bluegrass, California Coast Music Camp, Colorado Roots Camp, and Kaufman Kamp. Co-founder of DNA Music Camps, Steve's gearing up for Southwest Mando Camp in late October. Having toured with the likes of Jim Hurst and Alan Munde and appeared at major festivals such as Hardly Strictly Bluegrass and the Walnut Valley Festival, these days Steve is on the road with the Tim May & Steve Smith Duo. Steve maintains an active teaching and recording studio (The Cave). www.desertnight.com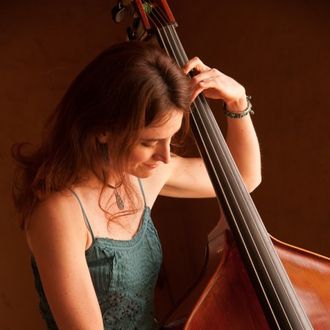 Anne Luna
Bass
Anne is a graduate of the Commercial Music Program at South Plains College where she was recognized for her outstanding work. Involved in the acoustic music scene since childhood, she also studied classical bass at Texas Tech. One of the founders of DNA Camps, Anne has taught on the faculty at Camp Bluegrass, Hill Country Acoustic Camp, and coming up, Walker Creek Music Camp. She has toured the country with The Hard Road Trio, contributing to their recordings along with others including Joe Baxter, Alan Munde and Kenny Maines. She maintains a studio teaching a variety of instruments as well as offering Skype lessons.     www.annelunamusic.com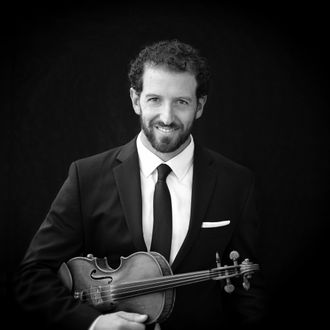 Nick Coventry
Fiddle
Nick started playing violin at an early age and after hearing a Stephane Grappelli tape at the age of 12 he began in earnest to learn the swinging style of Gypsy jazz violin.  At 18 he studied classically at the University of California Santa Barbara, at 20 he started his first gypsy swing band, "Les Gendarmes du Swing" and began writing and performing around his hometown of Goleta, California.  In 2005 he travelled to the famous Djangofest at Samois-sur-Seine, France to meet and play with the best European musicians of Gypsy jazz.  Nick has performed at the Djangofest in San Francisco and with the likes of the John Jorgenson Quintet.
But wait, there's more. Nick is well versed in bluegrass music and is sought out as a teacher of "all things fiddle." He currently tours with the Black Market Trust and plays regularly with the Hot Club of Tucson and the Sonoran Dogs in his home of Tucson, Arizona.